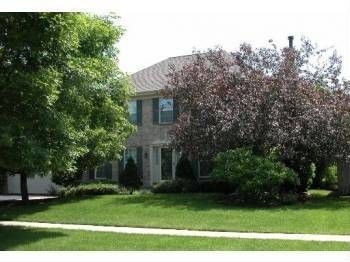 Robert A. Kordek and Susan K. Kordek bought a four-bedroom, 2.5-bath home at 671 Brookstone Road in Grayslake from John W. Czarnecki for $313,000 on Oct. 7.
The 2,534-square-foot house was built in 1992 at Haryan Farms in the
Grayslake Central
neighborhood.
Mr. Kordek
is a network architect at Hewitt Associates, a human relations consulting and outsourcing firm in Chicago.
He attended Northwestern University and graduated in 1992 with a degree in organization behavior.
Mrs. Kordek is youth services librarian at Grayslake Area Public Library.
She received a B.S. from Northern Illinois University in 1987.
According to
BlockShopper.com
, there have been 224 home sales in
Grayslake
during the past 12 months, with a median sales price of $228,263.
Address: 671 Brookstone Road
Buyer(s): Kordek A Robert and Kordek K Susan
Seller(s): John W Czarnecki
Sale date: Oct. 7, 2009