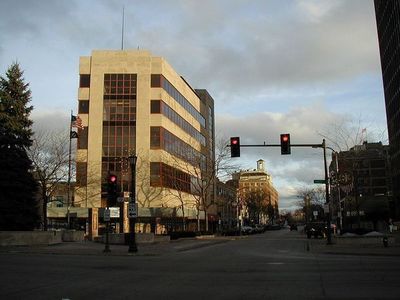 Home sales volume increased by 45 percent in Evanston during the third quarter with 246 homes sold, up from 169 during the last quarter.
That number is down however nearly 15 percent year-over-year, when the town saw 289 home sales.
The median sale prices also dropped 11 percent year-over-year, to $303,666 from $341,666 last year.
Nearby Skokie has experienced similar increases in residential home sales activity. Year-over-year sales in Skokie are up 8.15 percent to 199 sales from last year's 184. In neighboring Wilmette, homes sales remained relatively stable with 107 sales this quarter, compared to 104 last year.
Of the 246 sales in Evanston this quarter, 11 were foreclosures. Skokie saw 38 foreclosures in the first quarter; Wilmette saw five.
Evanston's highest-priced sale this quarter was $3.5 million for 2700 Euclid Park Place on July 13. The 6,680-square-foot house was built in 1924 and was sold by Denise McClanahan to Christopher J. Fiegan and Sarah Darnton.
Other notable first quarter sales in Evanston include 2510 Orrington Ave. for $1.6 million and 714 Milburn St. for $1.4 million.
Over the past 12 months, Evanston's median sales price is $295,000.
Of Evanston's 19,653 homes, 685 - or 3.4 percent - are currently listed as for sale. That's higher than Skokie (2.65 percent) and Wilmette (2.78 percent). The median asking price of a listing in Evanston is $295,000.