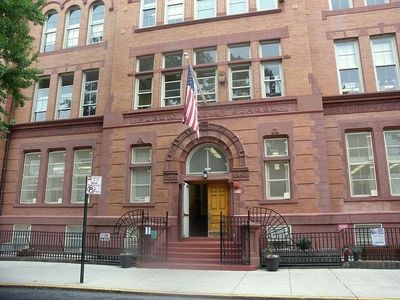 Claudia Calich bought a condo at 249 16th St., Unit #1A in Brooklyn from Michael Heu for $595,000 on Sept. 30.
Heu acquired the property for $473,800 on Dec. 22, 2004.
The five-story condo in Prospect Gardens was built in 1903 in the
Park Slope
neighborhood.
Calich
is the senior portfolio manager of the New York office at Invesco, an independent, global investment management company, headquartered in Atlanta, Ga.
Prior to this, she worked with Oppenheimer Funds, Fuji Bank, Standard & Poor's, Reuters and the United Nations.
She earned a degree in economics from Susquehanna University, her M.A. in international economics from the International University of Japan and an M.B.A. from Baruch College.
Heu
is the co-founder and creative director of Intersect, a marketing, advertising, design and interactive agency, with offices in New York and San Francisco.
He attended McGill University.
According to
BlockShopper.com,
there have been 1,489 condo sales in
Brooklyn
during the past 12 months, with a median sales price of $285,000.