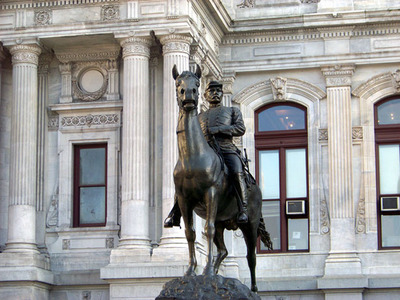 Peter Erdely and Sabrina Erdely have listed
for sale
a three-bedroom, 1.5-bath home at 1021 Lombard St. in Center City East for $429,000.
The Erdelys acquired the house for $329,000 on Feb. 2003.
The 1,014-square-foot house was built in 1875.
Scott Neifield of Plumer & Associates Inc. is the listing agent for the house.
Ms. Erdely
serves as a writer and an investigative journalist. She also serves as an editor for
Self
. She also contributes to
Rolling Stone, GQ, The New Yorker, Mother Jones, Glamour, Men's Health
and
Reader's Digest
. She served as a staff writer at
The Philadelphia
. She also taught at University of Pennsylvania and Temple University.
She attended University of Pennsylvania and earned her degree in English.
According to
BlockShopper.com
, there were 287 sales in
Center City East
in 2008, with a median price of $355,175.
Address: 1021 Lombard Street
Buyer(s): Peter Erdely and Sabrina Erdely
Seller(s): James A Keller and Amanda Aronoff
Sale date: Feb. 27, 2003