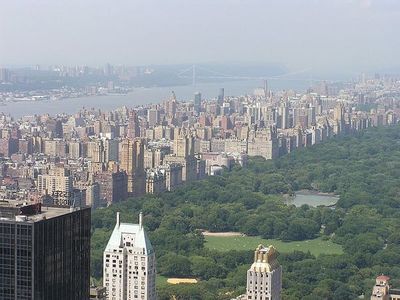 Laurence Gluck sold a condo at 27 W. 72nd St. on the Upper West Side to Natalia and Carlos Bonzon for $5,526,877 on Sept. 15.
Unit #PHB is part of The Olcott Condominium, which was built in 1925 in the
Upper West Side/Central Park West Historic District
subdivision. It is 15-stories high and houses 160 units.
Gluck
is the
principal
and
founder
at Stellar Management, an owner-manager of apartment homes and office space in New York City, San Francisco, Los Angeles, Chicago, South Florida and Washington, D.C.
He was previously a real estate lawyer at Dreyer and Traub and a recipient of the Developer of the Year award from the Associated Builders and Owners of Greater New York.
According to
BlockShopper.com,
there have been 388 condo sales on the
Upper West Side
during the past 12 months, with a median sales price of $775,000.
Address: 27 West 72nd Street, Unit: Phb
Buyer(s): Bonzon, Natalia, Bonzon and Carlos
Seller(s): Gluck and Laurence
Sale date: Sep. 15, 2009