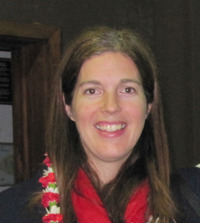 Leslie B. Vosshall and Kevin J. Lee sold a home at 15 104th St., Unit #21 in Manhattan Valley to Yenchen Huang and Wanyu Sin for $760,000 on Nov. 12.
The four-story house measures 1,098 square feet.
Vosshall
is a Robin Chemers Neustein professor at The Rockefeller University.
She also is a Howard Hughes Medical Institute investigator.
She received her degree in biochemistry from Columbia University and her Ph.D. from from The Rockefeller University.
According to
BlockShopper.com,
there have been 56 home sales in
Manhattan Valley
during the past 12 months, with a median sales price of $550,000.
Address: 15 104th Street, Unit: 21
Buyer(s): Huang, Yenchen, Sin and Wanyu
Seller(s): Vosshall, Leslie B, Lee and Kevin J
Sale date: Nov. 12, 2010