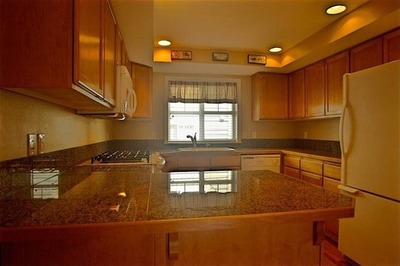 Stacey and Craig Glyde sold a two-bedroom, 1.5-bath townhome at 3634 Whitman Ave. N. in Fremont to Alicia H. Sato for $377,000 on Sept. 16.
Apt. B measures 1,310 square feet and was built in 2001 in the
Denny and Hoyts
subdivision.
Ms. Glyde
currently serves as the administrative services manager at Community Psychiatric Clinic, a community-based non-profit agency which offers mental health and substance abuse services.
Before that, she was a contract manager at BEST Consulting. Previously, she worked for Nintendo Co., Ltd. as consumer service lead and later as contract administrator.
She received her B.A. in communications from the University of Washington in 1987 and her master's in international business from Grenoble Ecole de Management - Grenoble Graduate School of Business in France in 2000.
According to
BlockShopper.com
, there were 463 home sales in
Fremont
in 2008, with a median sales price of $433,100.
Address: 3634 Whitman Avenue N
Buyer(s): Alicia H Sato
Seller(s): Stacey E Glyde, Craig Glyde and Stacey E Peterson
Sale date: Sep. 16, 2009