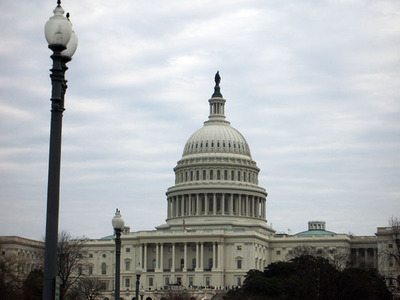 Dennis Eshman and Mattie Jones Montgomery sold a four-bedroom, four-bath home at 5024 Astor Place S.E. in Washington to 5024 Astor Llc for $250,000 on Sept. 11.
Montgomery bought the property for $148,699 in March 2002. The 3,384-square-foot house was built in 1956 in the
Marshall Heights
neighborhood.
Mr. Eshman
is a lawyer and runs his own private practice in Washington D.C. He also is an executive director at Potomac Administrative and Social Services Corp.
Previously, he was part of the secretariat to the Association of Administrators of the Interstate Compact on the Placement of Children and Manager of ICPC; a paralegal supervisor for CACI in D.C.; legal counsel for Peace River Center for Personal Development Inc. in Bartow, Fla.; senior counsel and counsel for legislative and regulatory affairs with the American Gas Association in Arlington, Va.; law clerk at the U.S. Treasury Department's Office of Tax Policy; and a district intake counselor for the State of Florida. He started his career as a social worker at the Franklin County Children Services in Columbus, Ohio.
He received his bachelor's degree in social welfare from Ohio State University and his J.D. from the American University–Washington College of Law.
According to
BlockShopper.com
, there were 4,143 home sales in
Washington
in 2008, with a median sales price of $375,000.