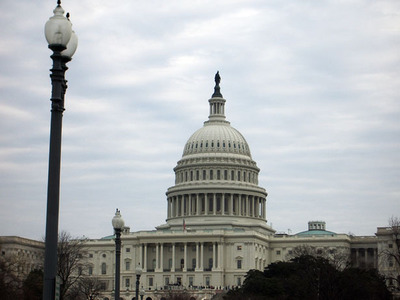 Hamilton D. Shawn and Abigail W. Shawn bought a three-bedroom, two-bath home at 3621 Ingomar Place N.W. in Chevy Chase from Jo Enna Belton Dockterman for $605,000 on Aug. 31.
The 1,200-square-foot house was built in 1937.
Mr. Shawn
is the principal of corporate strategy and new ventures at The Advisory Board Co., which serves a membership for hospitals, health systems, universities and other mission-driven enterprises in the United States.
He received his B.A. in economics from Georgetown University and his M.B.A. in finance, strategy and health industry management from the Northwestern University Kellogg School of Management.
According to
BlockShopper.com
, there were 97 sales in
Chevy Chase
in 2008, with a median sales price of $801,562.
Address: 3621 Ingomar Place NW
Buyer(s): Abigail W Shawn and Hamilton D Shawn
Seller(s): Jo Enna Belton Dockterman and Enna Belton Dockterman Jo (Revocable Trust)
Sale date: Aug. 31, 2009