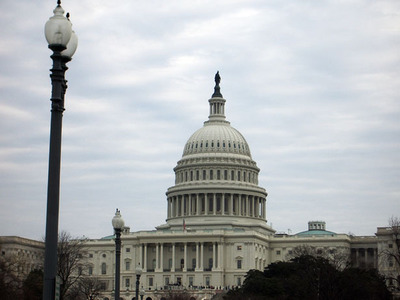 Elizabeth P. O'Callaghan and Marla Aizenshtat bought a three-bedroom, three-bath home at 2906 Schoolhouse Circle in North Kensington from Kathleen and Bradley Spain for $405,000 on Oct. 2.
The Spains paid $263,000 for the property in Nov. 2003. The 1,452-square-foot house was built in 1985 in the
Wheaton-Glenmont East of Georgia Ave.
neighborhood.
Ms. O'Callaghan
is the assistant rector at the Episcopal Church of the Ascension. Prior to that, she was activities director at the National Lutheran Home, an executive director for Taping for the Blind and vice president of programs at Interfaith Ministries for Greater Houston.
She earned her bachelor's degree in therapeutic recreation from the University of Maryland and her master of health science degree in health finance and management from Johns Hopkins University. She received her master of divinity degree from the Virginia Theological Seminary.
According to
BlockShopper.com
, there have been 117 home sales in
North Kensington
during the past 12 months, with a median sales price of $325,000.
Address: 2906 Schoolhouse Circle
Buyer(s): Kathleen Houser and Bradley N Spain
Seller(s): Sterling, William E (Trust), Helen B Caraway (Trustee), William E Sterling (Trustee)
Sale date: Nov. 24, 2003