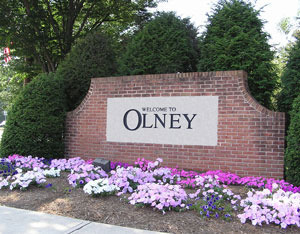 Kerry T. Huecker sold a three-bedroom, 2.5-bath home at 18615 Hollow Crest Drive in Olney to Christ G. Yfantis for $434,500 on Oct. 15.
Huecker acquired the property for $465,800 in Jan. 2006. The 2,112-square-foot house, which was built in 2006, is in
Olney North of Olney Laytonsville Road
. It is located in
Ashley Hollow
subdivision.
Huecker
is the director of accounting and finance at ProFund Advisors, a financial services firm. Prior to that, she was an assistant controller at BioVeris Corporation, a biotechnology company.
He attended The Johns Hopkins University and the University of Notre Dame.
Huecker also sold a condo at
623 Main Street St. Unit #623-A
in Gaithersburg for $438,000 in July 2005.
According to
BlockShopper.com
, there have been 245 home sales in
Olney
during the past 12 months, with a median sales price of $384,950.
Address: 18615 Hollow Crest Drive
Buyer(s): Chris G Yfantis
Seller(s): Kerry Theresa Moore and Kerry T Huecker
Sale date: Dec. 16, 2010