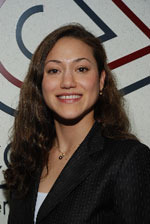 Alicia M. Brockland bought a three-bedroom, three-bath home at 232 Crownridge Dr. Chesterfield from Dr. Gregory D. Camfield and Julie Camfield for $301,000 on Sept. 15.
Dr. Camfield paid $325,000 for the property in Dec. 2005. The 1,869-square-foot house in the
North of 64
neighborhood was built in 1964.
Ms. Brockland
serves as a CPA manager at Conner Ash P.C., a tax and business advisory services firm.
She holds a B.S. in business administration from St. Louis University.
Dr. Camfield
is a dentist in St. Louis.
He graduated from Southern Illinois University with a B.A. in biology and he earned his D.D.M. from the Southern Illinois University School of Dental Medicine.
Mrs. Camfield
has been a training coordinator at Monsanto.
She completed a B.A. in psychology from Truman State University and an M.A. in professional counseling from Lindenwood University. She holds a certificate in industrial psychology from St. Louis University.
According to
BlockShopper.com
, there were 506 home sales in
Chesterfield
in 2008, with a median sales price of $304,950.
Address: 232 Crownridge Drive
Buyer(s): John J Drouant (and wife) and Alicia M Drouant (and husband)
Seller(s): John J Drouant (and wife) and Alicia M Druant (and husband)
Sale date: Feb. 7, 2013