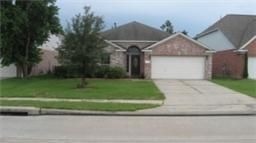 Howard Glenn Garofano and his wife, Tammy, acquired a three-bedroom, two-bath home at 735 New Pines Drive in Spring from Southwest Alliance Asset Managers LLC on Nov. 15.
The 2,319-square-foot house was built in 2003 in the
Park at Northgate Crossing
subdivision. It is valued at $116,703.
Mr. Garofano
serves as a project manager at Hewlett-Packard. Prior to HP, he served as a materials manager at Digital Equipment Corporation and worked on production control with the GCA Corporation and Barry Controls.
According to
BlockShopper.com,
there have been 2,739 home sales in
Spring
during the past 12 months.
Address: 735 New Pines Drive
Buyer(s): Howard Glenn Garofano (and others) and Tammy Garofano (and others)
Seller(s): Secretary Of Housing And Urban Development (and others) and Southwest Alliance Asset Managers LLC (and others)
Sale date: Nov. 15, 2010