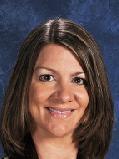 Jenae Saladino Lehmann, Edna R. Lehmann, and Geoffrey N. Lehmann transferred the four-bedroom, 2.5-bath home at 12319 Piney Bend Drive in Tomball to Carol Renee Moran and Kenneth Troy Moran on Nov. 22.
The 2,098-square-foot house was built in 2002 in the
Pinecrest Forest
subdivision. It is valued at $129,100.
Jenae Lehmann
is a seventh grade math teacher at Spillane Middle School.
She obtained her bachelor's from Sam Houston State University.
According to
BlockShopper.com
, there have been 1,310 home sales in
Tomball
during the past 12 months.
Address: 12319 Piney Bend Drive
Buyer(s): Carol Renee Moran (and others) and Kenneth Troy Moran (and others)
Seller(s): Edna R Lehmann (and others), Geoffrey N Lehmann (and others) (and others) and Jenae Saladino Lehmann
Sale date: Nov. 22, 2010