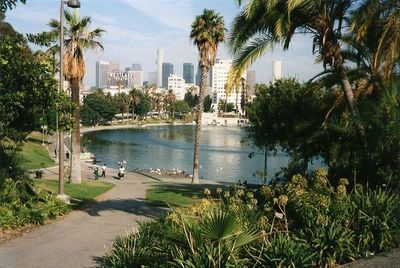 Kenneth Toshima and Lillian Lim bought a three-bedroom, 2.5-bath home at 12667 Marco Place in Mar Vista from Adam Ozturk and Hema Padmanabhan for $1.2 million on Dec. 8.
Ozturk and Padmanabhan paid $1.37 million for the property in April 2007. The 1,762-square-foot house was built in 1950.
Mr. Toshima
is a vice president at DiMaio Ahmad Capital, LLC, a New York-based hedge fund. Prior to joining DiMaio Ahmad Capital, he served as a vice president at Northwater Capital Management Inc. He has also served as an investment banking analyst at Merrill Lynch.
He attended Occidental College, Yale University and the Anderson School of Management at the University of California-Los Angeles.
Toshima sold his condo at
60 Broadway
in Brooklyn, New York for $715,000 in Sept. 2009.
Ozturk and Padmanabhan previously bought a house at
3308 Mentone Ave.
in Palms for $750,000 in May 2005. They also sold homes at
2240 Cove Ave.
and
1906 Apex Ave.
in Silver Lake.
According to
BlockShopper.com,
there have been 214 home sales in
Mar Vista
during the past 12 months, with a median sales price of $720,000.
Address: 12667 Marco Place
Buyer(s): Lillian Lim and Kenneth Toshima
Seller(s): Adam Ozturk (Trustee) and Hema Padmanabhan (Trustee)
Sale date: Dec. 8, 2010