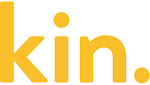 Real estate listings on this site are sponsored by Kin, an independent insurance agency. Visit kin.com to learn more and get a quote.
The following residential sales were reported for the week of June 3-9, 2018. The median sale price and twelve-months property tax bill were $180,000 and $1,860, respectively.
3010 Sea Venture St.$165,000Property Tax (2015): $1,860.02Effective Property Tax Rate: 1.13%Buyer: Caleb Yamir Andino Rodriguez and Ashley Dominque HorineSeller: Derek C Houk
8943 Great Sound Drive$180,000Property Tax (2015): $1,197.72Effective Property Tax Rate: 0.67%Buyer: Melissa McCalebSeller: Oscar Solognier and Jessica Nielsen
3124 Stella Maria Place$184,900Property Tax (2015): $2,315.92Effective Property Tax Rate: 1.25%Buyer: Michael J. VarbleSeller: Kristine M. Kathaleen M. and Michael K. Linger Kathaleen M.