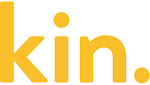 Real estate listings on this site are sponsored by Kin, an independent insurance agency. Visit kin.com to learn more and get a quote.
There were nine reported residential sales in North Lauderdale for the week of July 8-14, 2018. The median sale price and twelve-months property tax bill were $227,000 and $1,395, respectively.
6851 BroadmoorNorth of McNab Road$296,000Property Tax (2014): $2,096.64Effective Property Tax Rate: 0.71%Buyer: Hartel Arscott and Carolette A. LlitsSeller: Anish Dave
8429 N. Coral CircleSouth of McNab Road$227,000Property Tax (2014): $1,081.27Effective Property Tax Rate: 0.48%Buyer: Amin K BradySeller: Rene Danger Jr.
308 S.W. 80th Ave.North of McNab Road$235,000Property Tax (2014): $3,088.07Effective Property Tax Rate: 1.31%Buyer: Myrlande Merzius and Iphaniel PrinceSeller: Santiago J Cantillo
1530 S.W. 68th WaySouth of McNab Road$100,000Property Tax (2014): $726.29Effective Property Tax Rate: 0.73%Buyer: An Nhu Dao and Trang Thi Dao PhanSeller: Richard A. McClead
7021 S.W. 19th ManorSouth of McNab Road$180,000Property Tax (2014): $962.68Effective Property Tax Rate: 0.53%Buyer: Judith JusteSeller: Zig Sharoni LLC and Zikri Sharoni LLC
7854 S.W. Third St.North of McNab Road$258,000Property Tax (2014): $1,395.32Effective Property Tax Rate: 0.54%Buyer: Jude Gue and Danie Albertine Gue PierreSeller: HOA Tong Quach and Bao Thi Ta
6791 S.W. 10th CourtNorth of McNab Road$245,000Property Tax (2014): $3,496.71Effective Property Tax Rate: 1.43%Buyer: Anirudh R Singh and Silar AnirudhsinghSeller: Equity Trust Co. and Jeanne Towne Ira
1820 S.W. 81st Ave.South of McNab Road$75,000Property Tax (2014): $390.15Effective Property Tax Rate: 0.52%Buyer: Barone Yari Investments LLCSeller: Keisha Suzzette and Dean Turnbull Suzzette
2305 Belmont LaneSouth of McNab Road$145,000Property Tax (2014): $1,847.38Effective Property Tax Rate: 1.27%Buyer: Kariv LLCSeller: Alioune Gueye