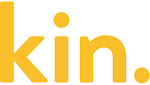 Real estate listings on this site are sponsored by Kin, an independent insurance agency. Visit kin.com to learn more and get a quote.
There were seven reported residential sales in Southwest Ranches for the week of July 29-August 4, 2018. The median sale price and twelve-months property tax bill were $500,000 and $7,017, respectively.
18521 S.W. 55th St.Southwest Ranches West$620,000Property Tax (2014): $4,957.98Effective Property Tax Rate: 0.80%Buyer: Thomas Edward and Stephanie PaulSeller: Dona M Lamb
4840 S.W. 172nd Ave.Southwest Ranches West$157,500Property Tax (2014): $7,344.38Effective Property Tax Rate: 4.66%Buyer: Carlos E Lemus and All South Florida Properties LLCSeller: All South Florida Properties LLC
4830 S.W. 188th Ave.Southwest Ranches West$400,000Property Tax (2014): $5,162.80Effective Property Tax Rate: 1.29%Buyer: Mikasa Americana LLCSeller: Philip Whittaker Gaidis and Natalie C. Keith W. and David W. Fischer Keith W.
4720 S.W. 166th Ave.Southwest Ranches West$380,000Property Tax (2014): $7,016.56Effective Property Tax Rate: 1.85%Buyer: 4720 SW 166 Ave LLCSeller: Maryann R Castillo
13451 Mustang TrailSouthwest Ranches East$500,000Property Tax (2014): $3,057.23Effective Property Tax Rate: 0.61%Buyer: Fortuna 68 LLCSeller: Lori Hulmes and Donald W. Hulmes (revocable trust)
5290 S.W. 130th Ave.Southwest Ranches East$1,000,000Property Tax (2014): $17,985.25Effective Property Tax Rate: 1.80%Buyer: Joseph Francis Kilcullen and Rebecca Lynn SeamanSeller: Silverio Mayorga and Mayorga Family Revocable Trusr
20950 S.W. 54th PlaceSouthwest Ranches West$1,300,000Property Tax (2014): $11,791.11Effective Property Tax Rate: 0.91%Buyer: Peter James Leo LawlerSeller: Richard B. and Carol Lee Erens