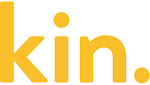 Real estate listings on this site are sponsored by Kin, an independent insurance agency. Visit kin.com to learn more and get a quote.
The following residential sales were reported for the week of July 8-14, 2018. The median sale price and twelve-months property tax bill were $143,750 and $1,230.50, respectively.
702 Plumosa Ave.$60,000Property Tax (2015): $203.33Effective Property Tax Rate: 0.34%Buyer: Shao Hua Guo and Dezhong LinSeller: American Advisors Group Inc. and Singlesource Property Solutions LLC
2227 Keuka Ave.$130,000Property Tax (2015): $1,318.24Effective Property Tax Rate: 1.01%Buyer: Haitram GajrajSeller: Albert Earl R. III
34315 Black Bass Circle$132,500Property Tax (2015): $1,142.77Effective Property Tax Rate: 0.86%Buyer: Darlene AhmedSeller: Raymond F. Riggan Jr.
1025 Linda Glen Ave.$310,000Property Tax (2015): $2,231.89Effective Property Tax Rate: 0.72%Buyer: Anna M. and Thomas J. LucasSeller: Gary Douglas and Karen Ruth Humphrey
401 Century Ave.$15,011.39Property Tax (2015): $859.92Effective Property Tax Rate: 5.73%Buyer: Darren StrouseSeller: Adam and Darren Strouse
2035 Melanie St.$155,000Property Tax (2015): $1,340.51Effective Property Tax Rate: 0.86%Buyer: Quentin D Lee and Michele Vander WiedeSeller: Lisa and Robert Lebaron
36039 Lake Unity Nursery Road$325,000Property Tax (2016): $4,152.56Effective Property Tax Rate: 1.28%Buyer: Emily Hannah Marie and Emily Jamie RaneSeller: Edward Hugh Ind and TR Davis, Kathey L Ind and TR Gamiotea and And Lillie Mae Davis Gillun (trust)
302 Berckman St.$204,900Property Tax (2015): $1,041.55Effective Property Tax Rate: 0.51%Buyer: Lauren Ashley Genter and Marc A. IcebergSeller: Christopher L. Cheshire and Meredith L Murdock