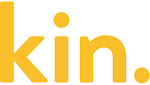 Real estate listings on this site are sponsored by Kin, an independent insurance agency. Visit kin.com to learn more and get a quote.
The following residential sales were reported for the week of July 8-14, 2018. The median sale price and twelve-months property tax bill were $207,500 and $2,531, respectively.
31202 Shinnecock Hills Ave.Mount Plymouth$135,000Property Tax (2015): $1,535.97Effective Property Tax Rate: 1.14%Buyer: Amir H GhaffariSeller: Catherine and Wayne Martin
23619 Sunset View Drive$295,000Property Tax (2015): $2,413.36Effective Property Tax Rate: 0.82%Buyer: Justin T. and Laura O. FriesSeller: Linda A. White and Marlin W White Jr.
32105 Hickory Lane$28,000Property Tax (2015): $4,414.86Effective Property Tax Rate: 15.77%Buyer: Lamonaca Ira Paul, Pensco Trust Co. LLC and Kristina L RiceSeller: Kristina L Rice
30751 Pga Drive$220,000Property Tax (2016): $1,271.67Effective Property Tax Rate: 0.58%Buyer: Brittany L. and David BowyerSeller: Clifford E. and Sarah L. Ivie
34102 Fortunado St.Sorrento Hills$231,750Property Tax (2016): $3,103.62Effective Property Tax Rate: 1.34%Buyer: Marvette and Trudi Larue HowardSeller: Christopher and Melissa Sampson
30676 Prestwick Ave.Mount Plymouth$195,000Property Tax (2015): $2,649.19Effective Property Tax Rate: 1.36%Buyer: Hiram E. and Luzselenia LopezSeller: Glenda F Sharpe