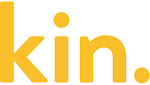 Real estate listings on this site are sponsored by Kin, an independent insurance agency. Visit kin.com to learn more and get a quote.
The following home sale was reported for the week of July 8-14, 2018.
600 Dixie Drive$170,000Property Tax (2015): $2,735.49Effective Property Tax Rate: 1.61%Buyer: David CruzSeller: Deutsche Bank National Trust Co. (trustee) and Select Portfolio Servicing Inc.