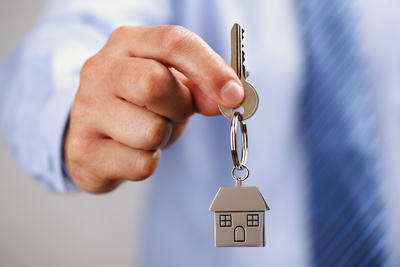 The median sale price of a home sold in the third quarter of 2020 in Salisbury/ Farmingdale, a Springfield neighborhood, rose by $60,500 while total sales decreased by 31.7%, according to BlockShopper.com.
From July through September of 2020, there were 43 homes sold, with a median sale price of $260,500 - a 30.3% increase over the $200,000 median sale price for the same period of the previous year. There were 63 homes sold in Salisbury/ Farmingdale in the third quarter of 2019.
The median sales tax in Salisbury/ Farmingdale for the most recent year with available data, 2018, was $5,117, approximately 2% of the median home sale price for the third quarter of 2020.
The following table compares Salisbury/ Farmingdale to other Springfield neighborhood with similar median sales prices in the third quarter of 2020:
| Neighborhood | July - Sept. 2020 Home Sales | July - Sept. 2019 Home Sales | % change (Total Home Sales) | July - Sept. 2020 Median Sales Price | July - Sept. 2019 Median Sales Price | % change (Median Sales Price) |
| --- | --- | --- | --- | --- | --- | --- |
| Salisbury/ Farmingdale | 43 | 63 | -31.7% | $260,500 | $200,000 | 30.3% |
| Route 4/ Greenbriar Drive | 21 | 36 | -41.7% | $195,000 | $164,750 | 18.4% |
| Woodside | 25 | 25 | 0% | $187,900 | $215,000 | -12.6% |
| Leland Grove | 11 | 9 | 22.2% | $185,000 | $135,000 | 37% |
| Route 4/ Wabash Avenue | 18 | 32 | -43.8% | $161,250 | $154,772.50 | 4.2% |
| Toronto/ University of Illinois at Springfield | 20 | 33 | -39.4% | $149,500 | $132,000 | 13.3% |
| Mayden Road/ Dirkson Parkway | 17 | 15 | 13.3% | $138,000 | $149,900 | -7.9% |
| Route 4/ Washington Street | 33 | 31 | 6.5% | $135,000 | $137,500 | -1.8% |
| Route 4/ Route 97 | 15 | 22 | -31.8% | $127,000 | $69,200 | 83.5% |
| Lincoln Avenue/ Fayette Avenue | 7 | 11 | -36.4% | $122,000 | $110,000 | 10.9% |
| Glenwood Avenue/ Fayette Avenue | 13 | 21 | -38.1% | $119,900 | $103,000 | 16.4% |