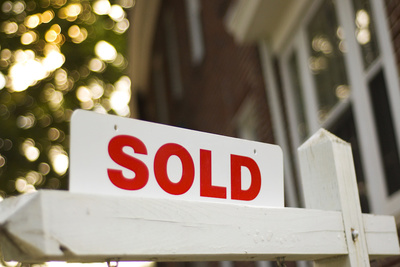 There were 15 reported residential sales in Cooper City for the week of March 14-20, 2021. The median sale price was $457,000.
11107 Des Moines CourtCooper City South$610,000Buyer: Matt William and Jody Ann HamptonSeller: RDSR3 LLC
5267 S.W. 123rd Ave.Cooper City North$295,000Buyer: Cory Howard and Teresa BlamiresSeller: Hector and Sandra Guerra
2633 Baccarat DriveCooper City South$630,000Buyer: Marius and Indre MarcinkeviciusSeller: William J. Evans Jr.
5201 S.W. 115th Ave.Cooper City North$465,000Buyer: Yusnelvis LebronSeller: Thomas Timothy and Toni Goltzene Timothy
4043 Wimbledon DriveCooper City South$265,000Buyer: Wayne and Karen Charneco and Grateful (revocable trust)Seller: Sally Lou Goodman and Sally Goodman (revocable trust)
9200 S.W. 56th St.Cooper City North$505,000Buyer: Lesly De La Caridad Viera and John NovoSeller: Juan Carlos and Jennifer Ceballos
5851 S.W. 97th TerraceCooper City North$366,000Buyer: Ekre of FL LLCSeller: Keith Booher
2933 Edgehill LaneCooper City South$226,000Buyer: Eli Investment Group LLCSeller: T5 Executives LLC
19 Chestnut CircleCooper City South$267,000Buyer: Julie PovedaSeller: Larry M. and Elissa R. Herring and Herring Family Trust
5928 S.W. 114th Ave.Cooper City North$457,000Buyer: Kandy CalvoSeller: Cliff and Maricruz Dubois
5118 S.W. 93rd Ave.Cooper City North$303,000Buyer: Cesar M SegarraSeller: Salvatore C Zocco Jr.
11670 Strand WayCooper City South$650,000Buyer: Hadar Barkan and Ariel MizrahiSeller: Robert J. and Paulette A. Burns
12020 N. Aviary DriveCooper City South$551,000Buyer: Eduardo Chile and Maria Consuelo Sales CuevasSeller: Lawrence S. and Lawrence Samuel and Rosa Billisi Katz
2705 Brim WayCooper City South$550,000Buyer: Dariel Baez and Frances LopezSeller: Stephen M. and Stephan M. and Kathleen M. Franzone
8720 S.W. 57th PlaceCooper City North$190,000Buyer: Andrew S. KourasSeller: Anne Kouras