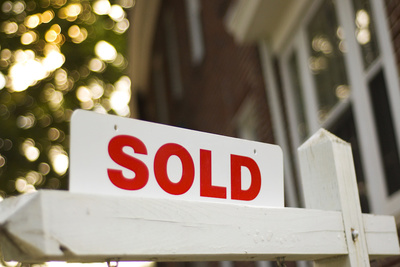 The following residential sales were reported for the week of March 14-20, 2021. The median sale price was $179,500.
2603 Nassau BendCoconut Creek South$110,000Buyer: Dorothy Ann Gary and Beatrice Elaine Sahadeo GarySeller: Gino and Pierina Berardi
3301 Aruba WayCoconut Creek South$279,000Buyer: Eton David and Anna Mae Jaffe and Jaffe Family TrustSeller: Elliot and Beverly Rappaport
2840 Carambola CircleCoconut Creek South$180,000Buyer: Andrea Alan and Amy Levenson AlanSeller: Adinah Cornett
5540 N.W. 50th Ave.Coconut Creek Central$386,000Buyer: Pierre Maxon and Katia DorvilierSeller: Kervin Saunders
3002 Portofino IsleCoconut Creek South$90,000Buyer: Domenico La NovaraSeller: Conception Transept Inc.
3102 Portofino PointCoconut Creek South$108,000Buyer: Thomas RaneriSeller: Fred and Bernice Swidler
2223 N.W. 45th Ave.Coconut Creek South$252,000Buyer: Denise GranstonSeller: Yan Huo
3693 Cocoplum CircleCoconut Creek South$170,000Buyer: Michael James Lawrence and Sara ElabiarySeller: Paula M. and Carissa Dasilva
2302 Lucaya LaneCoconut Creek South$190,000Buyer: Elaine H BennettSeller: Howard and Linda K. Newman
6321 Osprey TerraceCoconut Creek North$355,000Buyer: Mark LewisSeller: Eton David and Anna Mae Jaffe
1803 Eleuthera PointCoconut Creek South$110,000Buyer: Devin KalvaitisSeller: Igor Sherman
5172 N.W. 52nd St.Coconut Creek Central$459,000Buyer: Karen McCarthySeller: Genesis Capital Group LLC
4375 Carambola CircleCoconut Creek South$233,000Buyer: Sandeep and Kamal SarbadhikariSeller: Jason Frucht
3101 Portofino PointCoconut Creek South$87,500Buyer: Daniel C. Frankel and Nicole AdhamiSeller: Janis E Summerville
3304 Aruba WayCoconut Creek South$65,000Buyer: Maria Eugenia and Rafael BarriosSeller: Roger K. and Linda B. and Adam M. Gelb
2805 Victoria WayCoconut Creek South$145,000Buyer: Elaine Natale and Georgeann ArditoSeller: Maria Boyle, Adriana Elizabeth Coronel and Jennipher Caso
1205 Bahama Bend E.Coconut Creek South$80,000Buyer: Humberto I Rosero and Kelly J ValleSeller: Samir Heshema and Sonia Ackad
3957 Carambola CircleCoconut Creek South$56,000Buyer: Tamar S Ferrari-Zamonski and Lawrence J. KrassSeller: Tamar S Ferrari-Zamonski
3783 N.W. 35th St.Coconut Creek South$210,000Buyer: Carl and Patricia StephensSeller: Robert Katz and Nancy Katz (revocable trust)
2633 Carambola CircleCoconut Creek South$180,000Buyer: Jorge A. Francisco-GarciaSeller: Yasmin Mangaroo
1804 Eleuthera PointCoconut Creek South$158,000Buyer: Kerry D WhitworthSeller: Pearl B. and Terry and Susan Jacobs
1601 Abaco DriveCoconut Creek South$147,500Buyer: Ernest and Christine BanfalvySeller: Donna L Channell and Renee L Miles
4727 N.W. 30th St.Coconut Creek South$265,000Buyer: Kimberly Anne InsalacoSeller: Margaret C. Talerico
750 N.W. 44th Ave.Coconut Creek South$415,000Buyer: Jonathan Mark and Danielle R. HeanerSeller: Jorge Arturo and Samantha Lyn Navarro
6630 N.W. 41st TerraceCoconut Creek North$455,000Buyer: Alexander BallarteSeller: Nedine and Nedline Mesadieu
5403 N.W. 54th DriveCoconut Creek Central$440,000Buyer: Sara L. Laighold and Dana L VerhelstSeller: Michele Bonilla and Scott Hajducky
4768 Lago Vista DriveCoconut Creek Central$320,000Buyer: Lorenzo Orion and Nicole Cathy IvesSeller: Gary Burwick (revocable trust)
4622 Carambola CircleCoconut Creek South$190,000Buyer: Thaynara MazzoniSeller: Amy Gorman
2801 Victoria WayCoconut Creek South$82,000Buyer: Michael and Renae RothSeller: Paul Seiler
1040 N.W. 45th Ave.Coconut Creek South$411,000Buyer: Paula and Carissa DasilvaSeller: Nicholas and Miranda Vickers
2006 Granada DriveCoconut Creek South$159,900Buyer: James Roy and Regina Aleotti JonesSeller: John and Diane K. Sommerer
2901 Victoria CircleCoconut Creek South$110,000Buyer: Debra BruxtonSeller: Beth Bier, Alvin D. Yurman and Glenda Yurman (irrevocable trust)
6500 Ibis WayCoconut Creek North$370,000Buyer: Michael F. Romanski Jr. and Mary A. RomanskiSeller: Michael III and Crystal L. Romanski
4701 Martinique DriveCoconut Creek South$108,000Buyer: Eduart and Mirela KryemadhiSeller: Faiga Zylberpic and Faye Silver
3612 Coco Lake DriveCoconut Creek Central$325,000Buyer: Susan SteadmanSeller: Mark R. Bier
5005 Wiles RoadCoconut Creek Central$206,000Buyer: Bradley Eric TappenSeller: Bakouni Investments LLC
3203 Portofino PointCoconut Creek South$135,000Buyer: Ruth HalpernSeller: Gerald W. Wilson Jr., Holly O Wilson and Wilson Family Trust
3717 Asperwood CircleCoconut Creek Central$330,000Buyer: Heather Cooper and Anthony SedleySeller: Brent and Melissa Nelson
1805 Eleuthera PointCoconut Creek South$76,250Buyer: Albert Desarro and Annie RyanSeller: Fran R Barrett
4844 N. State Road 7Coconut Creek Central$170,000Buyer: Jemoag Investments LLCSeller: Ruben Jose Lisman (living trust)
3137 Cocoplum CircleCoconut Creek South$148,500Buyer: Laura Torres and Yarly M FrancoSeller: Jeffrey N Marks and Saundra L. Weinberg (residuary trust)
6474 N.W. 37th Ave.$179,000Buyer: Nicholas and Diane GrassoSeller: Adrienne Boyd
3579 Santa FE PlaceCoconut Creek Central$335,000Buyer: Jean Joseph and Elizabeth EmmanuelSeller: Alicia Terrell and Kevin Darby
2102 Lucaya BendCoconut Creek South$164,600Buyer: John E. and Elin M. AltoSeller: Robert B. David