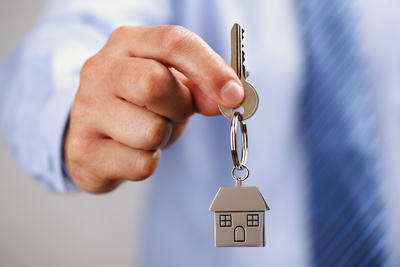 The following residential sales were reported for the week of March 28-April 3, 2021. The median sale price was $452,000.
16505 Sapphire St.Weston South of Glades Parkway$475,000Buyer: Bhupinder Singh and Satinder KaurSeller: Maurice and Tasha Smith
370 Racquet Club RoadWeston North of Glades Parkway$230,000Buyer: Zakia Subhani and Mian M. Subhani (revocable trust)Seller: Andlex Global Investments LLC
3841 Tree Top DriveWeston South of Glades Parkway$415,000Buyer: Keum Seok Kang and In Kyoung HurSeller: Francisco and Anna Bazzani De Morocz
1738 Royal Grove WayWeston South of Glades Parkway$505,000Buyer: Michael A. Valencia and Valerie N SegarraSeller: Fabiana Zuniga
51 Gables WayWeston North of Glades Parkway$490,000Buyer: Haleh Ghasemi DuranSeller: Michael and Laurie Lesser
4068 Timber Cove LaneWeston South of Glades Parkway$325,000Buyer: George T. Blaquier and Estefania M MorrisSeller: Meghann L. Todd J. and Lonnie L. Bagetis Todd J.
994 Sunflower CircleWeston South of Glades Parkway$730,000Buyer: Michael B. Nofsinger and Stephanie M PiimaunaSeller: Pedro E Parachini and Adriana Alicia Castuera Melendez
2289 Pasadena WayWeston South of Glades Parkway$325,000Buyer: Arelis Y MuentesSeller: Iliya Beylin
1483 Cardinal WayWeston South of Glades Parkway$675,000Buyer: Evert Timmer and Nathalia GonzalezSeller: Gustavo E Ormo
288 Landings Blvd.Weston North of Glades Parkway$740,000Buyer: Michael Alexis and Katheena Marie Mussa EspadaSeller: Neil and Dori Solomon
1715 Victoria Pointe CircleWeston South of Glades Parkway$790,000Buyer: Jason and Michelle M. FacklerSeller: Juan Villegas
16581 Royal Poinciana DriveWeston North of Glades Parkway$525,000Buyer: Arnold Christopher and Erika Chaoui LagergrenSeller: Brian and Mandy Chen
3430 Stallion LaneWeston South of Glades Parkway$4,000,000Buyer: Fred and Autumn KarlinskySeller: Windmill Ranch Estates LLC
196 Bayridge DriveWeston North of Glades Parkway$579,000Buyer: Jose A. Salinas and Xanthia X Bardales VillanuevaSeller: Rds Homes LLC
1575 Zenith WayWeston South of Glades Parkway$413,000Buyer: Angie Caroline AllerSeller: Rommel Oscar Ramirez Parra and Ydalmis Coromoto Tomasini Ponce
163 Lakeview DriveWeston North of Glades Parkway$255,000Buyer: Ashley Dianne Quinones Ortiz and Simon Murillo JaramilloSeller: Reyna Carolina Perez Jimenez
16101 Emerald Estates DriveWeston South of Glades Parkway$371,000Buyer: Bank of AmericaSeller: Lawrence B. and Sandra M. Herman
2540 Weston RoadWeston South of Glades Parkway$1,600,000Buyer: Bjoern and Amanda E. RietschelSeller: Jim and Anna Whitling
16571 Blatt Blvd.Weston North of Glades Parkway$215,000Buyer: Gregory Gilot Amended & (restated revocable trust)Seller: Pablo J Barreto and Martha Ximena Barreto Lifetime (trust)
16212 Laurel DriveWeston North of Glades Parkway$175,000Buyer: Axel Issel and Florencia Gonzalez OrcoyenSeller: Linda Munzer
2672 Meadowood DriveWeston South of Glades Parkway$930,000Buyer: Miami Investments 1023 LLCSeller: Sergio Camilo De Castro and Fernanda Cristina De Castro Silva
607 Village Lake DriveWeston North of Glades Parkway$365,000Buyer: Shankar Ramalingam and Soni LekshmananSeller: Guillermo A. Pena
302 Lakeview DriveWeston North of Glades Parkway$230,000Buyer: Michael Deso and Pamela D MurraySeller: Tara Winhoffer
16621 Waters Edge DriveWeston North of Glades Parkway$631,000Buyer: Anthony and Aracely Daniela FerraresiSeller: Wayne and Melissa L. Pflum
2542 Cordoba BendWeston South of Glades Parkway$375,000Buyer: Carlton BrankerSeller: Abdulhaq and Yasmin Khandwalla
4014 Palm PlaceWeston South of Glades Parkway$452,000Buyer: Fidel DelgadoSeller: Luisa S Chick De Catalan
16171 Blatt Blvd.Weston North of Glades Parkway$225,000Buyer: Betty Alexandra RodriguezSeller: D a B & Sons LLC