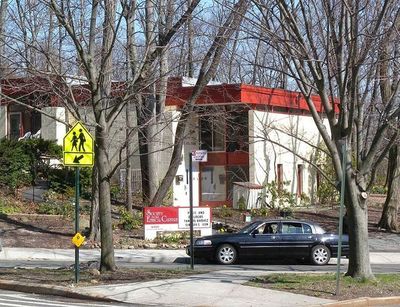 Peter E. Kries and Jessica S. Kries bought a four-bedroom, 3.5-bath home at 4456 Waldo Ave. in Riverdale/North Riverdale/Fieldston from Jays Waldo LLC for $1.35 million on Feb. 23.
The property was previously acquired for $1.9 million in February 2008. The 4,000-square-foot house, built in 1915, is in the
Fieldstone Historic District
subdivision.
Peter Kries
is the director of sales at Standard & Poor's. Previously, he was a sales director and sales manager for North America at Platts and a senior sales executive, client services consultant and manager of U.S. Eastern region client services at The McGraw-Hill Companies.
He received a B.A. in business administration from Lynchburg College.
According to
BlockShopper.com
, there have been 44 home sales in
Riverdale/North Riverdale/Fieldston
during the past 12 months, with a median sales price of $811,000.
Address: 4456 Waldo Avenue
Buyer(s): Kries, Peter E, Kries and Jessica S
Seller(s): Jays Waldo and LLC
Sale date: Feb. 23, 2012