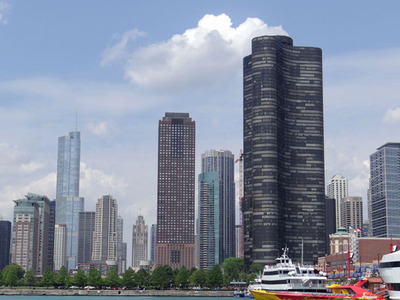 Carl and Monique Pikus sold a four-bedroom, two-bath home at 1042 Belleforte Ave. in Oak Park to Jie Yang and Li Ping Tong for $435,000 on May 15.
Mr. and Ms. Pikus paid $585,000 for the property in July 2005. The 1,501-square-foot house, which was built in 1948, is in
Northwest Oak Park
.
Mr. Pikus
is vice president of sales at Inland Securities Corp., one of the nation's largest commercial real estate and finance groups.
He graduated from the University of Wisconsin.
There were 518 home sales in
Oak Park
in 2008, with a median price of $335,000.
Address: 1042 Belleforte Avenue
Buyer(s): Jie Yang and Li Ping Tong
Seller(s): Carl S Pikus and Monique R Pikus
Sale date: May. 15, 2009