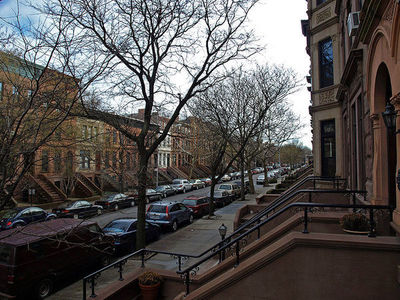 Seth and Wendy Temko bought a 2.5-bath home at 104 Prospect Court in Prospect Heights from U.S. Bank for $395,000 on May 19.
U.S. Bank foreclosed the property in May 2008. The 2,144-square-foot house was built in 1976 in the
West Prospect Heights
neighborhood.
Mr. Temko
serves the owner of Temko Marketing and Technology Inc and is the chief technical officer at Capton Inc., a developer of radio-frequency identification-based business control solutions. Prior to that, he served as chief technical officer and vice president of product management at Vital Link Business Systems, director of private label products at Monstermoving.com, eCommerce manager at Hartford Computer Group and marketing services manager at RELO.
He graduated from the University of Illinois Urbana-Champaign with a B.S. in journalism and earned an M.B.A. in marketing from Aurora University.
There were 140 home sales in
Prospect Heights
in 2008, with a median sales price of $ $145,000.
Address: 104 Prospect Court
Buyer(s): Wendy Temko and Seth Temko
Seller(s): US Bank
Sale date: May. 19, 2009