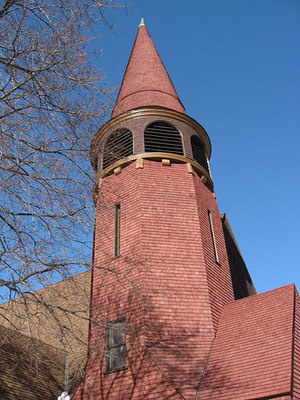 Roman and Jozef Rafacz bought a condo at 2950 N. Halsted St. in Lake View from Kristi M. Mizen for $2.65 million on June 30.
The unit is part of the
Halsted-Wellington Condos
.
Roman Rafacz
works as a technical administrator at Jack Morton Worldwide, an experiential marketing firm. He was a producer at Crispin Porter + Bogusky and served as president of Techspert.
He studied communications and instructional technology at Western Illinois University, where he graduated in 2004.
Mizen
is a financial services professional who has worked as an account executive at Principal Financial Group. She has also worked for ABN-AMRO as a consultant for nine years.
She earned her B.A. in business administration in 1990 from Mundelein College.
There were 939 condo sales in
Lake View
in 2008, with a median sales price of $305,000.
Address: 2950 North Halsted Street
Buyer(s): Jozef Rafacz and Roman Rafacz
Seller(s): Kristi M Mizen
Sale date: Jun. 30, 2009