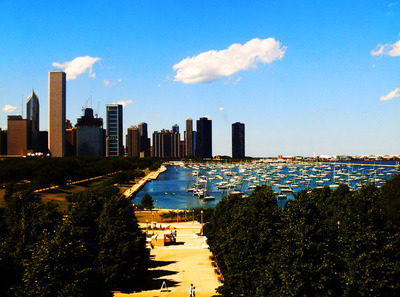 Richard Templer has listed
for sale
a two-bedroom, 2.5-bath condo at 800 N. Michigan Ave. in Gold Coast for $3.375 million.
Unit #2701 is 3,225-square-feet in size. The development, which was built in 2000 in the
Magnificent Mile
neighborhood and includes 117 condominium units and 203 hotel rooms on 70 floors, is known as the Park Hyatt. The listing agent for the property is Jane Field of Koenig and Strey GMAC Real Estate.
Mr. Templer
is a managing partner of Doubledown Stables Inc., a privately held ownership group formed in April 2004 which operates a thoroughbred horse racing and breeding stable in the Mid-Atlantic region.
Sales at
the Park Hyatt
were down 57.1 percent from 2007-08, while the median sales price fell 51.8 percent during that time.
There were 531 condo sales in
Gold Coast
in 2008, with a median price of $361,000.
Address: 800 North Michigan Avenue
Buyer(s): Diane Templer and Richard Templer
Seller(s): La Salle Bank (Trustee)
Sale date: Apr. 13, 2004