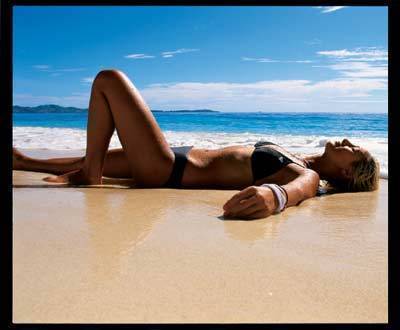 Recently opened in December, 4 Ever Tan is quickly becoming the premier tanning venue in Mokena that offers six levels of tanning and high-quality lotions at the best prices. Not only does 4 Ever Tan feature top of the line tanning equipment, the tanning salon also has a friendly staff and member discounts on tanning.

"We skin type everyone to achieve the color the client wants safely, so spread the word," owner Herb Schuh said. "Take advantage of our grand opening special of unlimited tanning for only $15 per month."

Membership discounts begin as low as $15 per month or $120 per year. There are a variety of different plans, from Bronze to Silver, Gold to Platinum, and even a Custom Air Brush Spray Tan Package that features 4 Ever Tan's own mix that will not turn skin orange.

For each friend or family member referral who joins, the member will receive a $5 credit toward any tanning lotion, or get three referrals to join and receive a free upgrade to a higher level of tanning for the life of the membership.

"For a limited time, we are offering a free tan to everyone who visits us at www.4evertan.net, and be sure to visit our facebook page and like us for up to date offers and specials," Schuh said. "Providing the highest level of customer service is our number one goal. If you ever have to wait more than five minutes for a tanning unit, you can upgrade for half off the normal upgrade fee."

For more information about membership plans or any of 4 Ever Tan's products or services, call 708-478-8001, view the tanning salon on the web at www.4evertan.net or visit 19121 S. Wolf Road in Mokena.

About 4 Ever Tan

Using the areas newest technology and finest quality salon lotions, 4 Ever Tan offers clients the tan they want, when they want it. 4 Ever Tan uses only the finest tanning equipment, including beds by Lumina and features Shea "You Love Me" lotions from Botanica.