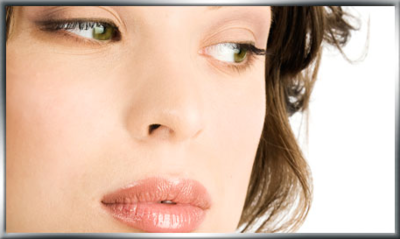 Southwest Laser and MedSpa in Mokena is the premier destination of the Chicago south suburbs for Botox ™, Dysport ™, and dermal fillers such as Radiesse, Juvederm and Restylane. They provide safe and effective laser hair and vein removal, photofacials and many other advanced treatments using their state-of-the-art Sciton Laser. They also provide medical skin treatments as well as relaxing facials, massage, and body treatments.

Dani Ducharme is a licensed esthetician, certified laser technician and makeup artist at Southwest Laser & MedSpa. She has been an esthetician for five years and specializes in medical esthetics. Her strong passion for skincare began as teenager when she struggled with aggressive acne. Dani recently took the time to answer some questions about the services she provides in the Mokena, Frankfort, New Lenox and Orland Park areas.

Question: What is an esthetician?
Answer: Traditionally, an esthetician is someone who is trained in skin care and performs a variety of treatments such as facials, microdermabrasion and chemical peels. Because we are medical facility, our esthetic training is advanced and goes well beyond what we learn in school. We perform medical chemical peels, laser procedures including laser peels and hair removal, acne treatments and body contouring treatments. Even though we are about serious results, we also enjoy performing the fun "fluff" treatments such as eyelash extensions, eyebrow and eyelash tinting and makeup application.

Question: How did you develop an interest in this field?
Answer: I had acne as a teenager and an esthetician helped me to feel better about myself. I have two younger sisters who also have had acne problems, and I wanted to be able to help them as well. There is always so much to learn, new treatments and technologies are being developed all the time. Continuing education is a key in this field. We are learning all the time at Southwest Laser and MedSpa.

Question: How do you customize the perfect skin care diet for your clients?
Answer: We believe in taking the time to really listen to our clients and discuss the issues they feel they are experiencing with their skin. Whether it is acne, fine lines, sun damage or just healthy maintenance, we can utilize many different effective tools to achieve each client's skin care goals. We carry the finest medical grade skin care products and makeup that we can recommend to our clients to help them with their individual needs as well. We also believe in teaching our clients the effects the environment, diet, hydration and sun exposure can have on their skin.

Question: How important is diet for healthy skin?
Answer: Each individual is different. What might affect one person's skin might not affect someone else at all. In some people, dairy products and gluten can trigger acne. Skin types are so different. A person's lifestyle can also be a factor in skin health.

Question: How do you educate your clients about their skin?
Answer: Education is very important because clients need to understand that simple procedures at home such as cleansing and moisturizing are vital to maintaining healthy skin. I believe that all of the estheticians at SouthWest Laser & MedSpa strive to develop a comfortable relationship with their clients and take time for a bit of education at each appointment. We have a lot of teaching materials, videos, and before and after pictures that we can use in our discussions and brochures that clients can take home. We always give comprehensive instructions on home care and the use of products our clients buy.

Question: How do the services at Southwest Laser and Med Spa stand out above other clinics of this type?
Answer: I believe it is our customer service. We are very customer oriented. We love our clients and we want them to be happy.

For more information about the services provided by Southwest Laser & MedSpa, contact their Mokena location by visiting 19070 Everett Boulevard, Suite 202 or calling 708-479-4488; or, their Hinsdale location at 18 West 1st Street in the FIXE Self Center or by calling 708-479-4488. More information is also available by visiting their website: www.swlaserandmedspa.com.