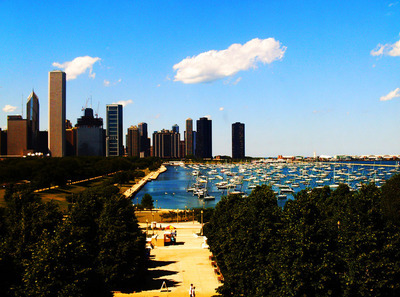 Neelesh Patankar and Dyuti Patankar bought a two-bath home at 2050 Wright Blvd. in Buffalo Grove from Nicholas D. Halazonitis, Jodie Halazonitis, and Barry E. Hershman for $641,136 on Sept. 18.
The Halazonitises and Hershman bought the property for $600,000 in October 2002. The 3,086-square-foot house was built in 1996 at Prairie Grove in the neighborhood of
Buffalo Grove North
.
Mr. Patankar
is an
associate professor
at Northwestern University's Department of Mechanical Engineering.
He was a senior visiting fellow at Stanford University and a post-doctoral researcher at the University of Minnesota.
He attended the Indian Institute of Technology in Bombay, where he received his bachelor's degree in mechanical engineering in 1993. He obtained his M.S. (1995) and Ph.D. (1997) from the University of Pennsylvania.
Ms. Patankar
is a consultant at Revere Group in Chicago.
According to
BlockShopper.com
, there were 269 home sales in
Buffalo Grove
in 2008, with a median sales price of $290,250.