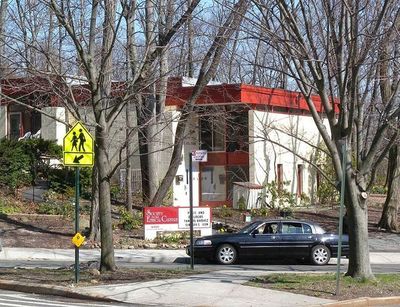 Joanna N. Glendis and Christian A. Berczely bought condo Unit #22W at 5900 Arlington Ave. in Riverdale/North Riverdale/Fieldston from Jeffrey G. Gusman and Edelmira Cabrera for $400,000 on Aug 28.
Gusman and Cabrera paid $360,000 for the property in March 2008. The Skyview Condominiums houses 437 units, dates back to 1962 and is in the
Riverdale/North Riverdale/Fieldston
neighborhood.
Ms. Glendis
is an interior designer and the co-owner at EuroPan LLC, a family owned business which offers design consulting in New York City. She previously served as an intern at New York Design Architects LLP and at Benson Interiors.
She attended the Wentworth Institute of Technology.
Mr. Berczely
serves as chief technologist and director of engineering at Intelligize Inc., a company specializing in drafting, editing and reviewing SEC filings.
He earned his B.S. in electronics engineering at Instituto Tecnologico de Buenos Aires.
According to
BlockShopper.com
, there were two condo sales in
Riverdale/North Riverdale/Fieldston
in 2008, with median sales price of $185,000.