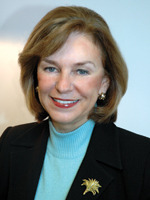 Danielle M. Ripich and Terry L. Ripich sold a four-bedroom, four-bath home at 19420 Frazier Dr. in Rocky River to Kimberly M. Russell for $1.2 million on Oct. 7.
The 2,808-square-foot house was built in 1925 in the
Rocky River Shore
neighborhood.
Ms. Ripich
is the president of the University of New England. She assumed the position in 2006.
She previously was the dean of the College of Health Professions at the Medical University of South Carolina, where she also was a professor in the Department of Neurology. Before that, she was chair of the Department of Communication Sciences and associate dean of the College of Arts and Sciences at Case Western Reserve University.
She received her B.A. and M.A. in speech pathology from Cleveland State University. She earned her Ph.D. at Kent State University in 1982.
Mr. Ripich
has been chief executive officer of American Tank & Fabricating Co., in Cleveland.
According to
BlockShopper.com
, there were 317 home sales in
Rocky River
in 2008, with a median sales price of $180,000.
Address: 19420 Frazier Drive
Buyer(s): Kimberly M Russell
Seller(s): Danielle M Ripich and Terry L Ripich
Sale date: Oct. 7, 2009