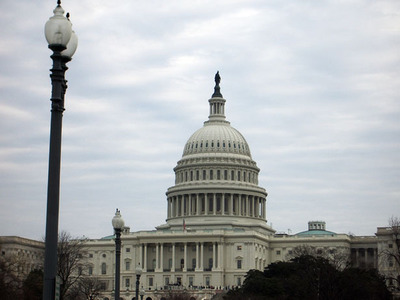 Ivelina Borisova and Gregory Thielker bought a two-bedroom, 1.5-bath home at 1006 Taylor St. N.E. in Washington from 1006 Taylor St Llc for $398,000 on Sept. 17.
1006 Taylor St Llc previously foreclosed on the property in Sept. 2008.
The 1,216-square-foot house was built in 1922 in the
Brookland
neighborhood.
Ms. Borisova
is lead analyst at the Harvard School of Public Health.
She has worked on a project as lead analyst studying the mental health and reintegration of ex-child soldiers in Sierra Leone, was a member of a team analyzing mental health interventions for children and adolescents displaced by war in Northern Uganda, and was a research coordinator for UNICEF's Child Protection Section in Sudan.
Her international experience also includes an academic program in Italy, an international conflict and applied peacemaking skills program at the Caux Scholars Institute in Switzerland, as well as a year teaching primary education in Lebanon.
She is a recipient of the Jennings Randolph Peace Scholar Fellowship, several other awards and research fellowships from Harvard University, as well as a fellowship to study traditional arts and local folklore in Scandinavia.
She earned her BA degrees in psychology and art from Williams College and completed her graduate studies from Harvard University Graduate School of Education.
There were 4,143 home sales in
Washington
in 2008, with a median sales price of $375,000.
Address: 1006 Taylor Street NE
Buyer(s): Ivelina Borisova and Gregory Thielker
Seller(s): 1006 Taylor St Llc
Sale date: Sep. 17, 2009