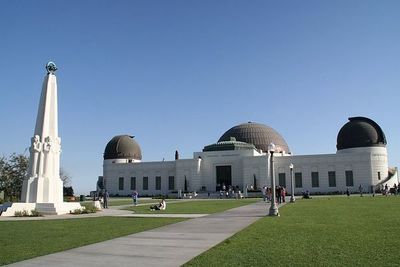 Lawrence Baeck and his wife, Beth, bought a four-bedroom, five-bath home at 2350 Brookshire Lane in Bel Air from Buckley Barry Barrett and Lynne Barrett Reynolds for $1.775 million on Dec. 6.
The 4,402-square-foot house was built in 1994.
Mr. Baeck
is senior vice president of acquisitions at Watt Realty Advisors in Santa Monica. He most recently was a senior vice president at JRK Holdings. Before joining JRK Holdings, he founded an acquisition advisory company called Zimcal.
He earned his B.A. in quantitative economics from Stanford University and his M.B.A. from Harvard University Graduate School of Business.
Mr. Barrett
has served as librarian and head of automation services at California State University in San Bernardino.
The Baecks also own a house at
2389 Buckingham Lane
in Bel Air.
According to
BlockShopper.com,
there have been 87 home sales in
Bel Air
during the past 12 months, with a median sales price of $1.7 million.
Address: 2350 Brookshire Lane
Buyer(s): Beth Baeck and Lawrence Baeck
Seller(s): Buckley Barry Barrett (Trustee), Lynne Barrett Reynolds (Trustee) and Barrett Qualified Personal Residence Ross (Trust)
Sale date: Dec. 6, 2010