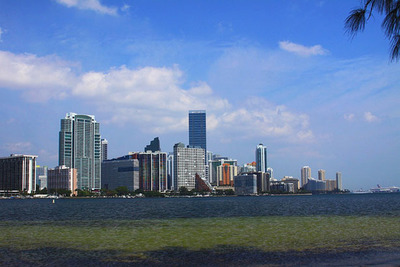 Enrique Martinez Celaya and Alexandra Williams sold a five-bedroom, 5.5-bath home at 106 Basin Drive in Delray Beach to Robert and Kathryn Kithas Stewart for $3.2 million on Dec. 1.
Celaya and Williams paid $2.875 million for the property in May 2006. The 6,095-square-foot house was built in 1941 in
Delray Beach East
. It is located in the
Ocean Breeze Estates
subdivision.
Mr. Celaya
is an internationally renowned Cuban-born artist. His works consists of paintings, sculpture, photography and poetry. In 1998, he created Whale and Star, a publishing house in Delray Beach.
He received his B.S. from Cornell University in New York in 1986, his M.S. in quantum electronics from the University of California-Berkeley in 1989 and his M.F.A. in painting and sculpture from University of California-Santa Barbara in 1994. He also attended Skowhegan School of Painting & Sculpture in Maine.
According to
BlockShopper.com,
there have been 1,115 home sales in
Delray Beach
during the last 12 months, with a median sales price of $135,800.
Address: 106 Basin Drive
Buyer(s): Robert Stewart and Kathryn Kithas Stewart
Seller(s): Enrique Martinez Celaya and Alexandra Williams
Sale date: Dec. 1, 2010