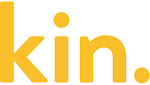 Real estate listings on this site are sponsored by Kin, an independent insurance agency. Visit kin.com to learn more and get a quote.
There were 20 reported residential sales in Lauderdale Lakes for the week of July 29-August 4, 2018. The median sale price and twelve-months property tax bill were $88,750 and $1,225, respectively.
3001 N.W. 46th Ave.Lauderdale Lakes West$56,000Property Tax (2014): $1,120.84Effective Property Tax Rate: 2.00%Buyer: Rene Toupin and Ghislaine DuvalSeller: Monan Inc.
2718 N.W. 39th WayLauderdale Lakes East$65,000Property Tax (2014): $317.94Effective Property Tax Rate: 0.49%Buyer: Anitha Saintil FrancoisSeller: Desiree Gaspard and Marc Antoine Dorcenat
3600 N.W. 21st St.Lauderdale Lakes East$100,000Property Tax (2014): $1,609.76Effective Property Tax Rate: 1.61%Buyer: Asvaa LLC (estate)Seller: Sigs LLC
3700 N.W. 21st St.Lauderdale Lakes East$100,000Property Tax (2014): $1,124.15Effective Property Tax Rate: 1.12%Buyer: Asvaa LLC (estate)Seller: Sigs LLC
3501 N.W. 25th St.Lauderdale Lakes East$190,000Property Tax (2014): $1,761.14Effective Property Tax Rate: 0.93%Buyer: Miriam ElazarSeller: We Florida Financial
3424 N.W. 33rd St.Lauderdale Lakes East$220,000Property Tax (2014): $2,748.12Effective Property Tax Rate: 1.25%Buyer: Sutherland Equity Management LLCSeller: Pamela Allen-Sutherland
3141 N.W. 47th TerraceLauderdale Lakes West$75,000Property Tax (2014): $302.60Effective Property Tax Rate: 0.40%Buyer: Michael and Gail WedderburnSeller: Kevin Burke-Green
3737 N.W. 20th St.Lauderdale Lakes East$85,000Property Tax (2014): $766.14Effective Property Tax Rate: 0.90%Buyer: Mohanie GeorgeSeller: Reo Management & Holdings LLC
3500 N.W. 33rd TerraceLauderdale Lakes East$270,000Property Tax (2014): $3,698.69Effective Property Tax Rate: 1.37%Buyer: Devon Ieshia EdwardsSeller: Tyrone M Cunningham
2365 N.W. 37th Ave.Lauderdale Lakes East$36,249.14Property Tax (2014): $2,752.65Effective Property Tax Rate: 7.59%Buyer: Clinton A. Sharpe and Rotisha Lene Fletcher-SharpeSeller: Clinton A. Sharpe and Rotisha Lene Fletcher-Sharpe
4851 N.W. 26th CourtLauderdale Lakes West$46,000Property Tax (2014): $1,018.58Effective Property Tax Rate: 2.21%Buyer: Lilawatie Helene Ramjiawan and Alberto Clinton Del CastilhoSeller: Leo Doyon and Therese Mongeau
5111 W. Oakland Park Blvd.Lauderdale Lakes West$50,000Property Tax (2014): $734.05Effective Property Tax Rate: 1.47%Buyer: Oswaldo and Eunice BerriosSeller: Claire Dubuc
3070 N.W. 48th TerraceLauderdale Lakes West$63,000Property Tax (2014): $322.62Effective Property Tax Rate: 0.51%Buyer: Fontanes and Nesta AcciusSeller: Eileen Yvonne Henry
4700 N.W. 35th St.Lauderdale Lakes West$92,500Property Tax (2014): $1,341.34Effective Property Tax Rate: 1.45%Buyer: Jean-Pierre Desmarais and Renee BeaulieuSeller: Camilien Tremblay and France Bouchard
5070 N.W. 41st PlaceLauderdale Lakes West$205,000Property Tax (2014): $1,398.32Effective Property Tax Rate: 0.68%Buyer: All About You Unisex Salon of Plantation Inc.Seller: Barbara Taylor Brinson
3631 N.W. 30th St.Lauderdale Lakes East$210,000Property Tax (2014): $1,722.67Effective Property Tax Rate: 0.82%Buyer: Donnett A. WallaceSeller: Angela Kelly
2840 Somerset DriveLauderdale Lakes East$50,000Property Tax (2014): $302.60Effective Property Tax Rate: 0.61%Buyer: Inna Palter, Sonya Keyser and Ipfl 401K (trust)Seller: Scott Fields
3916 N.W. 38th TerraceLauderdale Lakes East$172,500Property Tax (2014): $1,590.04Effective Property Tax Rate: 0.92%Buyer: Krupa Estates LLCSeller: Joe, Aurealle, Tia and Meagan Hughes
3700 N.W. 28th CourtLauderdale Lakes East$203,000Property Tax (2014): $1,105.65Effective Property Tax Rate: 0.54%Buyer: Alize and Marie Rose G. DocilmaSeller: W & S Homes LLC
2851 Somerset DriveLauderdale Lakes East$50,000Property Tax (2014): $1,326.25Effective Property Tax Rate: 2.65%Buyer: Rita LinceySeller: William and Richard Settipane