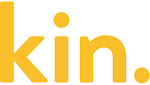 Real estate listings on this site are sponsored by Kin, an independent insurance agency. Visit kin.com to learn more and get a quote.
There were 26 reported residential sales in Leesburg for the week of July 8-14, 2018. The median sale price and twelve-months property tax bill were $167,000 and $1,199, respectively.
1011 Riviera Drive$127,500Property Tax (2016): $597.11Effective Property Tax Rate: 0.47%Buyer: Elmer BrignoniSeller: Craig and James Bengel, John Bengel Jr., Barbara Richmann and Carol Lynn Taylor
21131 Lady Marion WayRoyal Highlands$133,900Property Tax (2016): $1,167.28Effective Property Tax Rate: 0.87%Buyer: Vilma L Nieves and Ariel A. SantiagoSeller: Offerpad SPVBORROWER9 LLC
10347 Patrick Drive$183,000Property Tax (2015): $1,162.30Effective Property Tax Rate: 0.64%Buyer: Carmen L. and Raymundo Demetrio HernandezSeller: Deborah Kay Deborah K. and Thomas Ned Young Deborah K.
1076 Island Way$200,000Property Tax (2015): $3,346.71Effective Property Tax Rate: 1.67%Buyer: Dianna H. and Marion B. OkelleySeller: Theodore R. Ostrander Jr.
27110 Greenfly Orchid LaneLegacy of Leesburg$214,000Property Tax (2016): $1,731.99Effective Property Tax Rate: 0.81%Buyer: Jane Ellen and William James BrinesSeller: D H Ind and TR Soule, Soule (living trust) and Lorna Ind and TR Soule
1415 Braebury Drive$125,000Property Tax (2015): $902.18Effective Property Tax Rate: 0.72%Buyer: Jeffrey VasmaticsSeller: Verkaik Properties LLC
32702 Blossom Lane$129,900Property Tax (2015): $1,038.70Effective Property Tax Rate: 0.80%Buyer: Alicia D HallSeller: Florida Polk Properties LLC
5212 Fantasy WayLegacy of Leesburg$175,000Property Tax (2016): $58Effective Property Tax Rate: 0.03%Buyer: Robert C. and Sharon Kaye WhiteSeller: Patricia A. McLaughlin
26345 Glen Eagle DriveThe Plantation at Leesburg$175,000Property Tax (2015): $1,727.10Effective Property Tax Rate: 0.99%Buyer: Linda D McAllisterSeller: Joyce M. Furlong
10352 Joanies Run$189,900Property Tax (2016): $2,007.37Effective Property Tax Rate: 1.06%Buyer: Paul George and Tamaronn Irene PalmerSeller: James and Sandra Sansevera
6101 Hunters Ridge Ave.Legacy of Leesburg$190,000Property Tax (2016): $1,299.51Effective Property Tax Rate: 0.68%Buyer: Bonnie G. and Danny R. WhittSeller: Kent S Marsh
7216 Treasure Island Road$310,000Property Tax (2015): $3,182.97Effective Property Tax Rate: 1.03%Buyer: Monica K. and Raymond J. SantanielloSeller: Silverman Family Trust, Joanne Ind and TR Silverman and Mark Ind and TR Silverman
1500 Crest Ave.$71,000Property Tax (2016): $646.98Effective Property Tax Rate: 0.91%Buyer: Gerard MansfieldSeller: Elite Poperties & Investments LLC
1500 Crest Ave.$71,000Property Tax (2016): $646.98Effective Property Tax Rate: 0.91%Buyer: Werner CardenasSeller: Gerard Mansfield
505 Golfview CourtPennbrooke$140,000Property Tax (2016): $1,026.75Effective Property Tax Rate: 0.73%Buyer: Robin S PetersonSeller: Barbara J. Southall Ind and TR Benson, Robert W. Southall and Elizabeth A. Southall (trust) and Robert T. Ind and TR Southall
1807 Vine St.$149,900Property Tax (2015): $766.46Effective Property Tax Rate: 0.51%Buyer: Rocio M Maduro ViloriaSeller: Christine C. and Michael Joseph Champagne and Christine C. Holcomb
4250 Leafway CircleThe Plantation at Leesburg$150,000Property Tax (2015): $1,377.28Effective Property Tax Rate: 0.92%Buyer: Offerpad Spvborrower LLCSeller: Barbara J. Ind and TR Sera, Sera Family Trust and Ralph W. Sr Ind and TR Sera
5316 Treasure View WayLegacy of Leesburg$175,000Property Tax (2016): $1,435.53Effective Property Tax Rate: 0.82%Buyer: Eric Stephen SoappmanSeller: Betty J. Ind and TR Walker, Walker (living trust) and Wayne W. Ind and TR Walker
41401 Shane RoadHigley$252,000Property Tax (2016): $3,193.07Effective Property Tax Rate: 1.27%Buyer: Kimberly H. and Scott E. EthingtonSeller: U.S. Department of Housing and Urban Development
30045 Johnsons Point Road$390,000Property Tax (2016): $5,692.55Effective Property Tax Rate: 1.46%Buyer: Jennifer J. and Robert L. Chandler IVSeller: Charles D. and Karen L. Spriggs
5538 Rosewall CircleHighland Lakes$115,000Property Tax (2015): $807.66Effective Property Tax Rate: 0.70%Buyer: Ruby I. and Steven B. EldridgeSeller: Helen Jones
5233 Tigers TailThe Plantation at Leesburg$149,900Property Tax (2015): $1,852.97Effective Property Tax Rate: 1.24%Buyer: Lori L Anderson and Dawn W MartinezSeller: Paulette Frimet (trustee), Rubin Irrevocable Real Estate (trust) and Jay A. Rubin (trustee)
35 Gordon CourtScottish Highlands$159,000Property Tax (2015): $1,230.56Effective Property Tax Rate: 0.77%Buyer: Carol Lynn and Daniel Larry HydeSeller: Kitchen Nancy J
708 Old Oaks LanePennbrooke$228,000Property Tax (2016): $778.98Effective Property Tax Rate: 0.34%Buyer: John R. Baumbusch and Sophie FerenzSeller: Tricia Wiseman and William J. Burke
1413 Braebury Drive$55,000Property Tax (2016): $819.58Effective Property Tax Rate: 1.49%Buyer: 1413 Braebury Drive Land Trust and Nishad Esq Khan (trustee)Seller: Duane L Brooks, Terry McKeithan Charles and Terry Ann Fairfax
21210 Braveheart DriveRoyal Highlands$235,000Property Tax (2016): $2,009.93Effective Property Tax Rate: 0.86%Buyer: Charles F. and Judy KenfieldSeller: Gregory and Susan Hunnewell