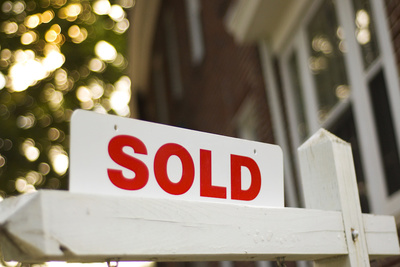 There were 12 reported residential sales in Geneva for the week of March 14-20, 2021. The median sale price and twelve-months property tax bill were $401,750 and $9,526, respectively.
39 E. Burnham LaneGeneva Southwest$393,500Property Tax (2019): $10,264.84Effective Property Tax Rate: 2.61%Buyer: Timothy McCarthySeller: Emily A. and Rene Rodriguez
701 Brigham CourtGeneva Southwest$430,000Property Tax (2019): $13,024.88Effective Property Tax Rate: 3.03%Buyer: Mayowa Ogunfowokan, Oluremi Randle and Victoria StatlerSeller: Thomas G. Bastian Jr.
1380 Arlington CourtGeneva Northeast$184,000Property Tax (2019): $4,419.92Effective Property Tax Rate: 2.40%Buyer: Ruth and William J. ObrienSeller: Maria I. Pasillas and Isabel Mota
628 Richards St.Geneva Central$387,000Property Tax (2019): $5,567.06Effective Property Tax Rate: 1.44%Buyer: Dewey LisaSeller: Barron M. and Patricia E. Pazin
39 Benton LaneGeneva Southwest$426,000Property Tax (2019): $12,375.38Effective Property Tax Rate: 2.91%Buyer: Ryan and Ashleigh BurkeSeller: Cindy Meister
33 E. State St.Geneva Southeast$225,000Property Tax (2019): $5,498.52Effective Property Tax Rate: 2.44%Buyer: Anthony G GangeSeller: Copperline LLC
366 Colonial CircleGeneva Northwest$375,000Property Tax (2019): $8,787.18Effective Property Tax Rate: 2.34%Buyer: Thomas and Lisa HaymondSeller: Richard L. and Celeste A. Phelan
1649 Pheasant Run PlaceGeneva Southeast$560,000Property Tax (2019): $11,906.36Effective Property Tax Rate: 2.13%Buyer: Justin L. Salk (trust)Seller: Donna M. Favata-Bosh (trust)
839 Brigham WayGeneva Southwest$605,000Property Tax (2019): $14,450.18Effective Property Tax Rate: 2.39%Buyer: Heliodoro Medina and Donna TooheySeller: Lila Honey Carlson
122 N. Sixth St.Geneva Central$410,000Property Tax (2019): $11,240.36Effective Property Tax Rate: 2.74%Buyer: Scott and Carrie DrumhellerSeller: Mark Suleymanov
2258 Paddock CourtGeneva Northwest$385,000Property Tax (2019): $7,872.14Effective Property Tax Rate: 2.04%Buyer: Troy and Joann CorbettSeller: Roger J. Heinz and Janice L. Heinz (trust)
217 N. Sixth St.Geneva Central$755,000Property Tax (2019): $6,327.66Effective Property Tax Rate: 0.84%Buyer: Brickland Partners Inc.Seller: Nicholas Bruno (trust)