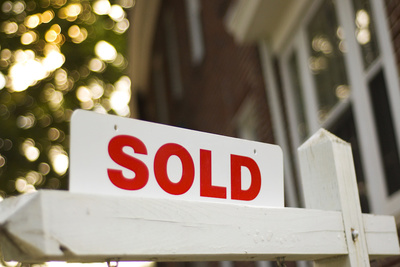 There were 35 reported residential sales in Lauderhill for the week of March 14-20, 2021. The median sale price was $120,000.
7311 N.W. 45th St.Lauderhill North$401,000Buyer: Plutarch and Myia ThelusSeller: Angela L Howell
7100 Radice CourtLauderhill North$173,500Buyer: Liliana BeverSeller: Jean-Claude and Jocelyne Ouellette
5323 N.W. 24th St.Lauderhill Central$110,000Buyer: Barracas Properties LLCSeller: Tamaracol LLC
1833 N.W. 58th Ave.Lauderhill Central$169,000Buyer: Gentry ChambersSeller: Patsy Slater Creech
5720 N.W. 11th St.Lauderhill Central$235,000Buyer: Decourdria R Pinder Jr. and Joerelle CunninghamSeller: Hermitage Investments LLC
7363 N.W. 49th CourtLauderhill North$399,000Buyer: Lucas Santiago LLCSeller: Luis F. and Sandra P. Restrepo
8511 N.W. 44th CourtLauderhill North$341,000Buyer: Sacha Brice and Earlson Ryan MoiseSeller: Maureen and Ryan N. Brice
3360 Spanish Moss TerraceLauderhill North$82,500Buyer: Totona Group LLCSeller: Alva N. and Samantha Benjamin
4164 Inverrary DriveLauderhill North$105,000Buyer: Neville and Victoria CrooksSeller: Deon Washington (revocable trust)
3800 N.W. Eighth PlaceLauderhill South$274,000Buyer: Gibbs Properties LLCSeller: Embark Properties 1721 SW 40TH Terrace LLC
4158 Inverrary DriveLauderhill North$110,000Buyer: Everlyn A. AugustineSeller: Haus De Beato Ltd.
8080 N.W. 53rd CourtLauderhill North$505,000Buyer: Timothy and Kristen FriedlanderSeller: Jose De Jesus and Sonia Ceballos
7051 Environ Blvd.Lauderhill North$92,000Buyer: Brian Y KanSeller: Chrystle Morris
7920 N.W. 44th CourtLauderhill North$387,000Buyer: Krystle Marie Rivera and Derick James MyersSeller: Jonathan Cintra
3671 Environ Blvd.Lauderhill North$85,000Buyer: Kettly Dorlette and Renee E BaylorSeller: Roger and Angele Pichette Couture and Therese Pichette Ostiguy
7420 N.W. 37th St.Lauderhill North$390,000Buyer: Derrick and Jessica DarjeanSeller: Emmerson and April I. Alerte
8401 N.W. 48th St.Lauderhill North$385,000Buyer: Vivian Torres and Angel GalarzaSeller: Golden Global Equity LLC
6921 Environ Blvd.Lauderhill North$77,500Buyer: Garth and Grace BakerSeller: Richard Allen and Paul G. Brose
4164 Inverrary DriveLauderhill North$80,000Buyer: Rosanna F Pontiles and Kilbert S VillegasSeller: Net Lake LLC
7760 N.W. 50th St.Lauderhill North$148,000Buyer: Alfred and Angelo SciabarassiSeller: Heather Zingmond
3371 N.W. Seventh St.Lauderhill South$1,200Buyer: Dixie Avenutra Holdings LLCSeller: Mark A. Young
5645 N.W. 16th St.Lauderhill Central$55,257.86Buyer: Patricia Mebane and Ellen T. DunnSeller: Patricia Mebane
1330 N.W. 43rd Ave.Lauderhill Central$61,500Buyer: International Law Group PA and Jaj Alliance (revocable trust)Seller: Carol J Young
3671 Environ Blvd.Lauderhill North$95,000Buyer: Normand Gignac (life estate), Josee Parent (life estate) and Nicholas GignacSeller: Micheline Duclos
4727 N.W. 67th Ave.Lauderhill North$500,000Buyer: Avraham VahnounouSeller: Alice Cutler (life estate) and Alice Cutler (revocable trust)
4166 Inverrary DriveLauderhill North$89,000Buyer: Emeline PettithommeSeller: Jjuan Rafael De La Rosa
4241 N.W. 19th St.Lauderhill Central$81,000Buyer: Seker LLCSeller: Jeanette G. James
5309 N.W. 67th Ave.Lauderhill North$700,000Buyer: Ymo Investments LLCSeller: Nadia Conley
4045 N.W. 16th St.Lauderhill Central$37,000Buyer: Sonya PerrinSeller: Peter P. Parisi
5719 Blueberry CourtLauderhill Central$155,000Buyer: Datu Enterprise LLCSeller: One Broward Realty LLC
5900 N.W. 44th St.Lauderhill North$120,000Buyer: Denise ZollicofferSeller: Yvon Charron and Therese Andree Dupuis
3930 Inverrary Blvd.Lauderhill North$131,000Buyer: Sophie Coulombe and Yvon DumoulinSeller: Renald Tremblay
580 N.W. 33rd TerraceLauderhill South$162,500Buyer: New Generation Properties LLCSeller: Equinox Realty Holdings LLC and Rpt FL Land Trust
1752 N.W. 55th Ave.Lauderhill Central$60,000Buyer: Eduardo Deferrari and Ada KomorniczakSeller: Tree Garden Condominium Association Inc.
5410 N.W. 25th St.Lauderhill Central$75,000Buyer: G N H Real Estate USA LLCSeller: Nby Investment LLC