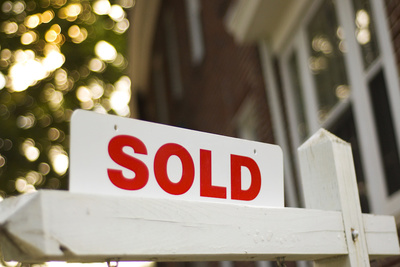 The following residential sales were reported for the week of March 28-April 3, 2021. The median sale price was $305,000.
8550 N.W. 17th PlacePlantation Central$150,000Buyer: Xiao LiuSeller: Martin and Barbara Miller
127 N.W. 108th TerracePlantation Central$640,000Buyer: Kayla Beth and Steven and Robyn Jodi MillerSeller: Ingatius Benjamin Leong and Eileen Chin-Bow
9323 W. Sunrise Blvd.Plantation Central$305,000Buyer: Kin Keung Ng and Leana TruongSeller: Luis G. and Erika Casanas
1430 S.W. 63rd TerracePlantation East$541,000Buyer: Alec Justin Zavell and Francesca OlivierSeller: Jodi and Richard Willis
4341 N.W. Fifth PlacePlantation East$397,000Buyer: David and Octavia Danielle MendezSeller: RAG1 Buildings LLC
6755 W. Broward Blvd.Plantation East$120,000Buyer: Fabian Barrionuevo and Daniel MajuiSeller: Mark A. Wilford and Mordechai N Lichtenstein
540 S.W. 75th TerracePlantation East$586,000Buyer: Richard S. II and Virginia Christine PopeSeller: Marie Siobhan Edwards
4861 N.W. Seventh DrivePlantation East$180,000Buyer: Ameer F. and Shamin MohamedSeller: Ameer F. and Shamin Mohamed
12101 N.W. Seventh St.Plantation West$1,550,000Buyer: Anthony H Romano Jr.Seller: Jalil Pakray and Zhaleh Emami (trust)
406 N.W. 68th Ave.Plantation East$80,000Buyer: Richard V. LasalaSeller: Deborah M Hunter
730 E. Coco Plum CirclePlantation Central$268,000Buyer: Jordan PerezSeller: Tina Gili
691 Carrot Wood TerracePlantation Central$1,250,000Buyer: Taly and Nissim DerySeller: Ar Carrot Wood LLC
643 N.W. 49th Ave.Plantation East$255,000Buyer: Terrence J. and Maureen Claire HourihanSeller: Jerome W. Frank
804 N.W. 79th TerracePlantation East$284,000Buyer: Arthur J. & Dale Manno (revocable trust)Seller: Candace Clark
9590 N.W. 17th St.Plantation Central$550,000Buyer: Francisco Portes Velasquez and Doris Eden PortesSeller: Stephen and Sandra M. Apicella
11261 N.W. 22nd St.Plantation West$550,000Buyer: Liraz and Amit ElazarSeller: Ferenc Both
436 N.W. 97th Ave.Plantation Central$395,000Buyer: Gage L Powell and Karyl K BoyntonSeller: Stephen Mark and Tanya F. and Colin Charles Lord
471 N Pine Island RoadPlantation Central$145,000Buyer: Shane C WilliamsSeller: Jon P Hickman
101 Peregrine Ave.Plantation Central$1,850,000Buyer: Vladislav and Yelena FriedmanSeller: Gokhan and Ayperi Gulec
721 N Pine Island RoadPlantation Central$174,000Buyer: Alvaro AranaSeller: Enith Cadamo Tejada and Enith C. Tejada (revocable living trust)
140 S.W. 96th TerracePlantation Central$190,000Buyer: Susan D. Diez (revocable living trust)Seller: Anelita De Angelo
5901 S.W. 17th St.Plantation East$715,000Buyer: Justin Raymond SilvaSeller: Jason and Kenia Walker
1868 N.W. 111th Ave.Plantation Central$585,000Buyer: Tailored Talent LLCSeller: Lee L Moreau
707 N.W. 91st TerracePlantation Central$166,000Buyer: Mars Florida Properties LLCSeller: Amon Bolasny Seagull
6700 Cypress RoadPlantation East$110,000Buyer: Gayshell R CanadateSeller: Patrick and Samantha Utter
10281 Blue Palm St.Plantation Central$1,100,000Buyer: Anthony Samuel and Lauren RosenfieldSeller: Jpm Hedge Equity Fund Inc.
8821 S Lake Dasha DrivePlantation Central$545,000Buyer: Dennis and Katie RabenSeller: Russell J. Crisp and Lisa Lorraine Tappen
222 S.W. 52nd Ave.Plantation East$400,000Buyer: Angella McKenzie-NathanSeller: Roderick R. and Sydney McKenzie and Carmen Day-McKenzie
10749 Cleary Blvd.Plantation Central$162,000Buyer: Arelis Alvarez AquinoSeller: Cleary Plantation LLC
721 N.W. 42nd Ave.Plantation East$185,000Buyer: Gasmine Jean-BaptisteSeller: Willis R. Reid
5280 S.W. Eighth CourtPlantation East$100,000Buyer: Anthony and Michelle SanfilippoSeller: Orlando R. and Joan M. Gonzalez and Anthony and Michelle Sanfilippo
162 S.W. 54th Ave.Plantation East$465,000Buyer: Brittany Ann Reid and Raul Ashbert CondeSeller: Kevin C. and Estee Morgan
11651 N.W. 18th St.Plantation West$675,000Buyer: Juliet Pottruck and Jason SteinbergSeller: Angela Buelvas (life estate), Alejandro and Jamie Arturo Buelvas and Monica Patricia Buelvas Montes
501 N.W. 108th Ave.Plantation Central$852,500Buyer: Rami D. and Makayla Marie RotlewiczSeller: Brent H. and Jeanne Holbrook
9530 N.W. 16th St.Plantation Central$585,000Buyer: George and Maria Salome CentrellaSeller: Curtis R. and Diane F. Cowan
5560 S.W. Sixth St.Plantation East$507,500Buyer: Roger C. Campbell and Maria E. TicasSeller: Acz Enterprises LLC
310 N.W. 69th Ave.Plantation East$150,000Buyer: Saracristina Betancourt and Zachary Alva StanleySeller: Maria C. Benitez and Luisa Betancur
8235 N.W. Eighth CourtPlantation Central$170,000Buyer: Shaquita ReinosaSeller: Maurizio F De Vita
9880 N.W. Second St.Plantation Central$380,000Buyer: Jonathon George Troublefield and Rachel N. RabenSeller: Shaul and Eden Ezra Morgan
405 S Pine Island RoadPlantation Central$150,000Buyer: Baby 020799 C a LLCSeller: Delta Romeo Investments LLC
750 N.W. 132nd TerracePlantation West$375,000Buyer: Luheny F Jimenez SanjenisSeller: Kristofer Neil and Paul Keohane
8549 N. Campanelli Blvd.Plantation Central$176,000Buyer: Carmen L DiazSeller: Fern R. Rawls
6903 Cypress RoadPlantation East$110,000Buyer: Igor Skakovskyi and Iliamarie Lugo RomanSeller: Jennifer J Clement
510 N.W. 84th Ave.Plantation Central$137,467.82Buyer: Dmcn Miami LLCSeller: Diego Fernando Escobar Llanos and Maria Elena Flores Proano
340 N.W. 135th Way$128,500Buyer: Gerardo Lawn Service Inc.Seller: Fernando Cardenas
13370 N.W. Third Place$115,000Buyer: Malian Transport Corp.Seller: Fernando Cardenas
461 N.W. 67th Ave.Plantation East$16,700Buyer: Sara G. PetermanSeller: David Ira Myerowitz
7340 N.W. 11th St.Plantation East$410,000Buyer: Jeremy O'DwyerSeller: Troj Investments LLC
7541 Plantation RoadPlantation East$570,500Buyer: Raul A. Del Portillo Jr. and Gena Del PortilloSeller: Paul Joseph Gierse, Paul Gierse and Brooke Anderson (revocable living trust)
6851 N.W. Sixth St.Plantation East$1,500Buyer: Dixie Aventura Holdings LLC and Plantation Gardens FL Land TrustSeller: Joseph R Shirley Jr.
1140 S.W. 75th TerracePlantation East$520,000Buyer: Fausto V Santana and Angela M Canarte MartinezSeller: Acelax LLC
11850 N.W. Eighth St.Plantation West$275,000Buyer: Kyle Matthew BlessingSeller: Sarah E. Claburn
10505 N.W. Fifth CourtPlantation Central$550,000Buyer: Evan R. and Elyse L. RoelansSeller: Eizt Saygon