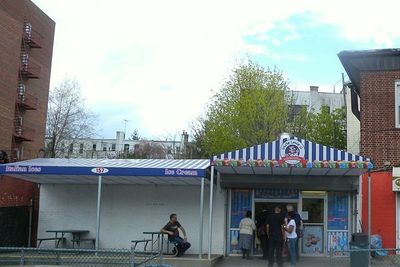 James A. Kremens and his wife, Laura E. Nelson, sold a condo at 135 Prospect Park SW in Windsor Terrace to Keith and Jong Weiss for $780,000 on June 24.
Unit #D11 is in the six-story condominium building, which was built in 1929.
Kremens
is a composer and songwriter for films and television commercials.
He is a graduate of Colgate University.
Nelson
has served as vice president for corporate communications at Comedy Central.
She is a graduate of Boston College.
There were 63 home sales in
Windsor Terrace
in 2008, with a median sales price of $330,000.