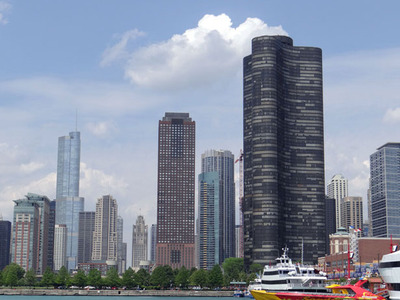 Ernst and Maricela Ostrand sold a 2.5-bath home at 288 E. Marseilles St. in Vernon Hills to Jennifer and Jeffrey King for $558,822 on June 26.
The Ostrand bought the property for $605,000 in June 2006. The 3,476-square-foot house, which was built in 2000, is in the
Vernon Hills Central
neighborhood.
Ms. Ostrand
is currently manager for talent acquisition at Lundbeck, Inc. (formerly Ovation Pharmaceuticals), a provider of innovative therapies.
She was previously a senior staffing specialist at Takeda Pharmaceuticals. She has been a staffing/recruiting specialist at various other companies prior to Takeda.
She earned her B.S. in Marketing from Northern Illinois University's College of Business.
There were 276 home sales in
Vernon Hills
in 2008, with a median sale price of $296,500.
Address: 1412 North Elmwood Drive
Buyer(s): Bertha Jimenez and Marco Antonio Jimenez
Seller(s): Richard K Albrecht
Sale date: Apr. 17, 2007